High Ham Ladies Group
The Ladies Group meet on the first Wednesday of the month, 10.30 in High Ham Village Hall
New members are always welcome -  if you are interested in joining us, please email Val Wells-King or phone 01458 251128 for further information
Our group was formed after the closure of the Women's Institute. We all felt it would be nice to continue meeting up. Less formal than the WI, we welcome suggestions from members for speakers, visits or other activities, so that everyone has a say in the year's programme. 
,
February '18 Ian Wilkinson's excellent talk about his expedition to Peru was both informative and entertaining: his photographs illustrated the story of the journey, conveying the mountainous landscape, the heat and, at times, the exhaustion experienced by Ian and his fellow travellers, and of the 2-day project painting a rural village school.
January '18  The Christmas Lunch at The Black Swan, Langport, was very enjoyable with delicious food accompanied by non-stop conversation. Thanks must go to Margaret Cox for arranging the lunch, and for organising the 2018 meeting programme which was issued at the lunch.
December '17 'Hands On'  Christmas decorations workshop with guidance from Mary Scriven, a member of Langport Flower Group. The workshop was enjoyed by all and the resulting table arrangements looked beautiful. Thanks to Mary for her for her clear instruction and good humour, particularly for those who had no previous experience. The delicious refreshments were provided by all the members.
October '17 Chris Cox gave an entertaining and informative talk about the year he and his wife Gemma spent in Jamaica when he accepted the opportunity to take part in a teacher-exchange in 1991. With photos, music and extracts from letters home to his mother, Chris told how they, after the initial culture shock, settled into life in Golden Grove, one of the poorest areas of Jamaica, with the help of their landlady, pupils of St Thomas Technical High School, and neighbours. Gemma brought along a collection of momentos of their year in Jamaica for us to see. Chris was delighted to announce that the Red Cross Hut in Langport will be staying open - the threat of closure has been withdrawn. Well done Chris.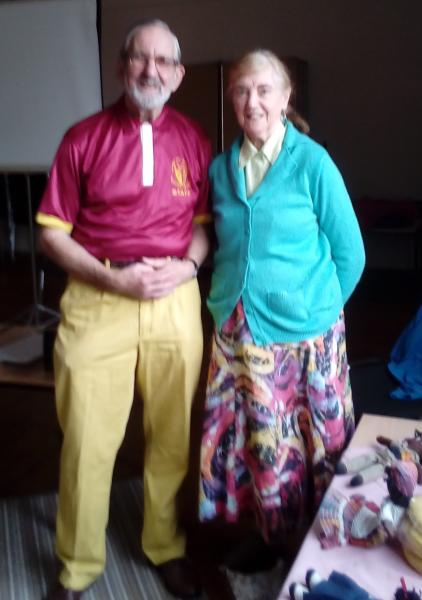 September '17 Jesse Pattisson gave an excellent talk about his business, Brown and Forrest, the Somerset Smokery, which he bought from Mike Brown over a decade ago. While many of us are familiar with The Smokery, and some regular customers, we all discovered new things about cold and hot smoking and the economics of the business - such as why you will never see the products for sale in a supermarket, even Waitrose! The talk ended with a tasting of smoked meat, fish and cheese. Delicious! Thanks to Margaret Cox for organising the event.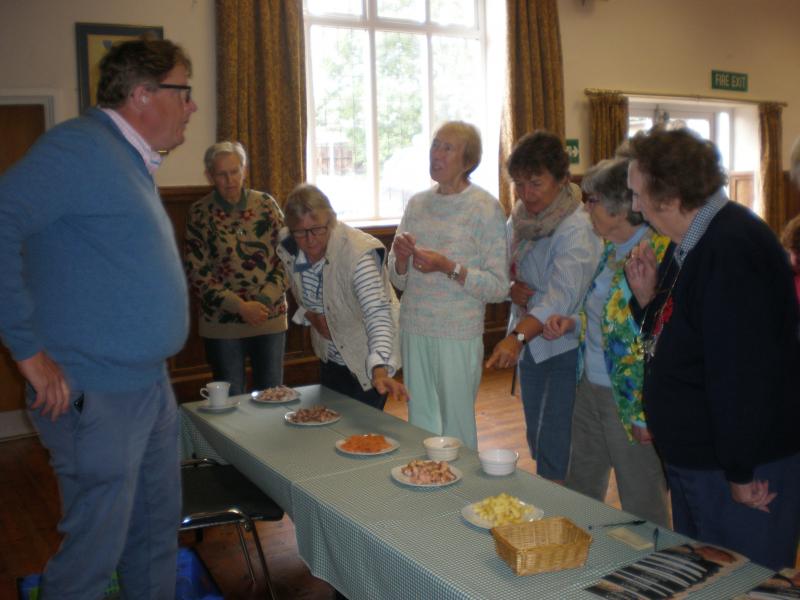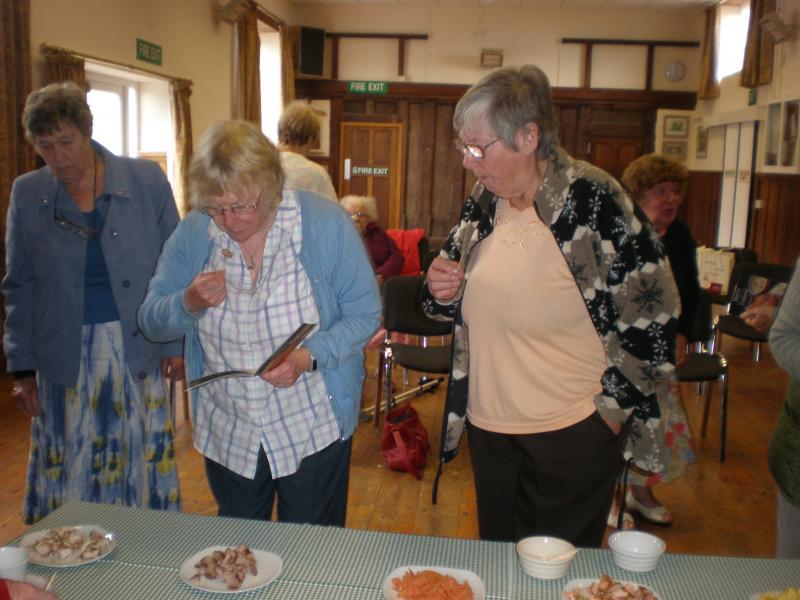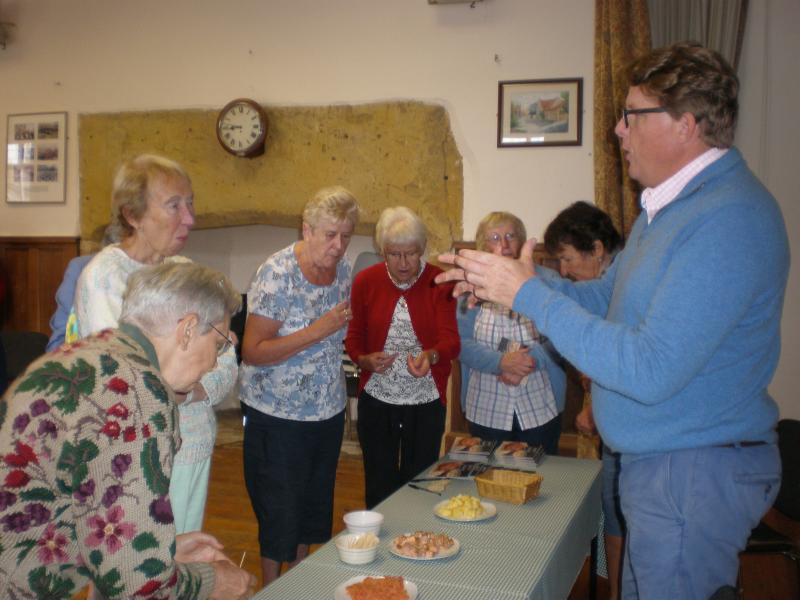 July '17 The Ladies visited the Musgrove Willow Company in Weston Zoyland. Eleanor Musgrove led a fascinating tour of the willow-growing fields and the coffin-making workshop, and introduced us to one of the willow craftsmen, a Spaniard, who gave a demonstration of weaving. Refreshments were welcome on such a hot day!
May '17 Rob Walrond, a Pitney farmer and member of FCN Farming Community Network, gave a talk on The Changing Face of the Countryside which  covered a wide range of current issues affecting agriculture: the disconnect between the farming community and the rest of society; getting the balance right in the use of the countryside for food production and allowing access for receational use. Lots of questions and observations followed, and all agreed the talk was excellent,