18.05.18 Breech Wood walk -  2 hours.  On a day of full sun, 19 walkers led by Tony Whitford, walked from the village hall across meadows to Turn Hill, then passed through Aller Woods along Wood Lane track - to the call of the cuckoo. Being a non-firing day with red flags down, the footpath through Breech Wood, across fields and track to Standhill Road and on to the village. A lovely walk. Thanks Tony.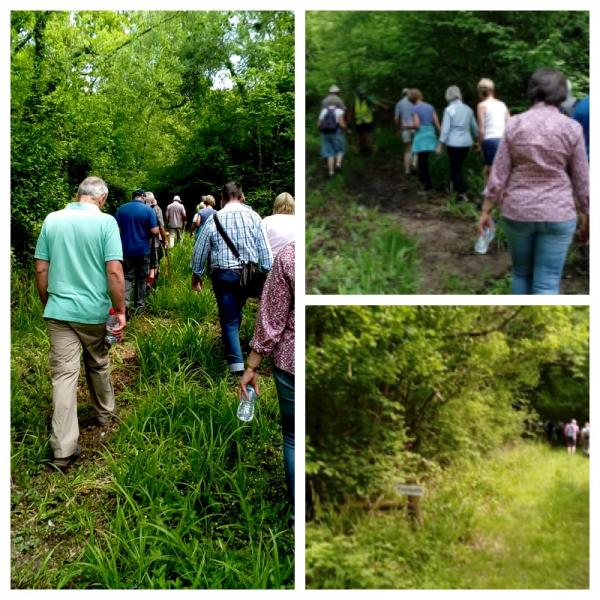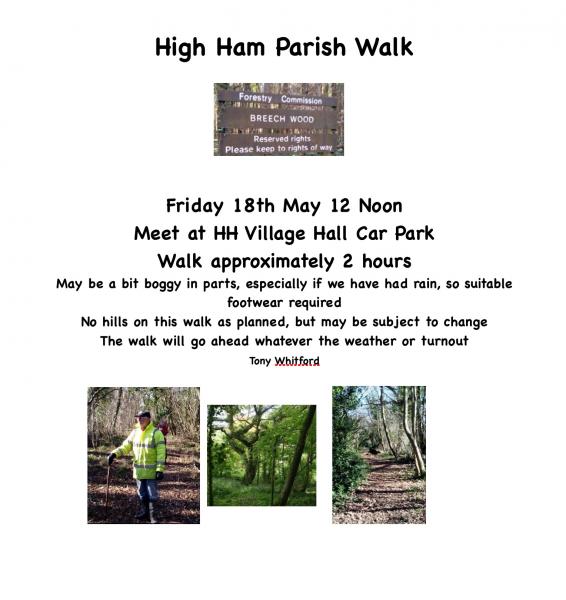 25.02.18 Breech Wood Recce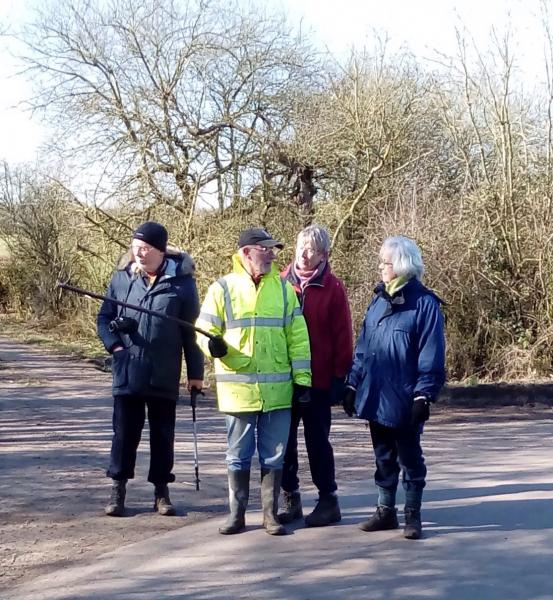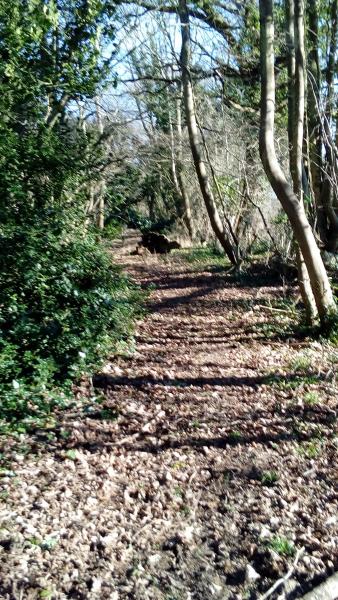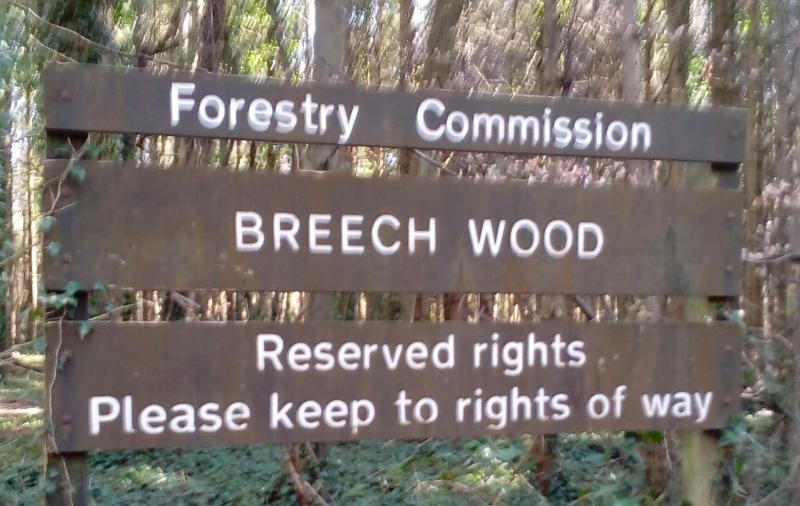 25.02.18 Led by Tony Whitford, Parish Walkers Katie, Lynn, Caroline and Amanda set out on a bitterly cold but sunny Sunday to reccy a future Parish Walk along Wood Lane, through Breech Wood following the waymarkers. The waymarkers exit the wood where the footpath then leads to the MoD road out on to Mildmays.  Breach Wood is an extensive area of woodland, with many ancient trees and rich in wildlife. When walking along Wood Lane in early February, a fox crossed the path only a few feet ahead of me. Amanda
If you plan to enter Breech Wood, check online  Langport Firing Range - Firing Dates, before setting out.